I finished the Ruffles* scarf last night. It is totally silly and I love it. Here it is being modeled by my daughters and White Dog: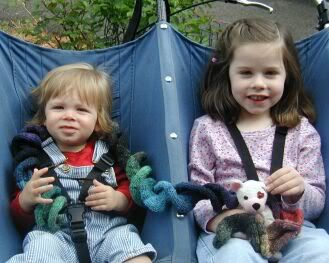 And here it is getting ready to go for a walk to the park: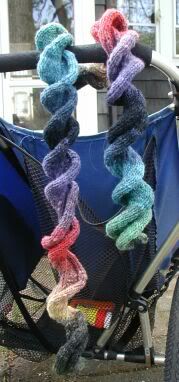 Sometimes you have to do a short and silly project just to bring the fun back to your knitting. (Especially after my recent Clapotis debacle, which I will whine about at a later date.)
*The scarf pattern can be found in the book "Scarf Style", edited by Pam Allen. Yarn is Noro Kureyon, color 92.