A few quick pictures from the past week. Although I didn't get much knitting time, I did bring yarn and packets of Kool-aid so that I could dye yarn along with my older daughter, my nieces, and my nephew (ages 4, 5, 6 and 8, respectively). The kids loved dyeing the yarn. Since I was doing the hands-on work, I wasn't able to take many pictures, and my sister has not e-mailed me any of hers yet. But here is a picture of my older niece winding her first ball of yarn: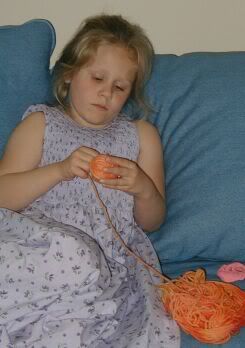 (She actually was enjoying it more than it appears.)


And then me teaching her to knit: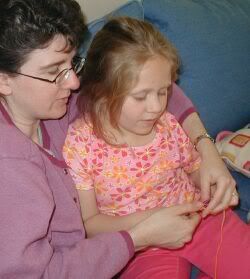 Here is my daugher sitting next to us, trying to figure things out on her own.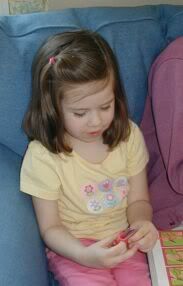 And although it has nothing to do with fiber arts, I just had to share a couple of pictures from my daughter's first fishing adventure. First, here is my youngest niece teaching my daughter about worms: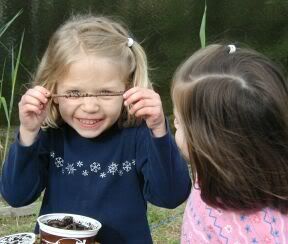 And then teaching my daughter how to catch a fish: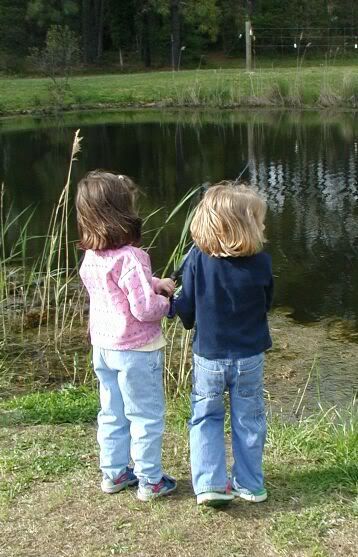 Aren't they sweet?